The Birds of Otmoor
Peter Barker
The checklist contains 40 pages and introduces the varied habitats of Otmoor together with a map with all relevant names to areas. It identifies Otmoor through the year with possible sightings in each season. A list of the the 227 birds seen in the reserve up to 2021 together with exotics and escapees and mammals are all included. Each species listed has its own short account and unless very common, dates seen. The booklet includes over 100 full colour photos of some of the birds together with colour photos of 10 mammal species that have been encountered in the reserve. This is an essential guide to Otmoor for any birder visiting the reserve.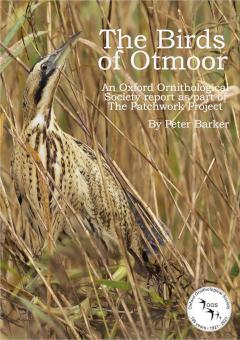 The price is £8 incl p&p for OOS members or £10 incl p&p for non-members.
To order a copy and to pay by bank draft please contact the OOS Secretary. If paying by cheque please make cheques payable to "OOS" and send c/o the Secretary's address on the OOS website.